With all of the ranting I've been doing recently, it might be easy to forget that I really, truly, love the sex toy industry. It changed my life! I believe that good toys can have a profound impact on one's quality of life.
Luckily, the holidays are a great time to find good deals on toys. Below, I've gathered up some of the best deals out there, and included some of my suggestions for last minute gifts. If you've waited until the last minute, know the Dec 15 is the last standard shipping day that most online shops can still guarantee Christmas delivery.
  SheVibe is always bringing the deals. If you missed their Black Friday/Cyber Monday blow out, have no fear. They almost always have the best prices around anyway. If you click the banner above, you'll be taken to their homepage (and you'll be supporting Marvelous-Darling.com). My top gift picks from SheVibe: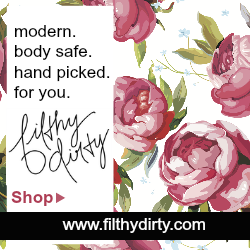 Filthy Dirty is one of my favorite shops, because it has a lovely boutique-y feel. I appreciate that kind of curation when it comes to my number one vice. You can check out my stocking stuffer page right on the Filthy Dirty website (how cool is that?) or keep reading to find out some more of my top picks. You can use the code SANTABABY at checkout for free shipping and 20% off.
What will you be gifting this year?